This is yet another slow cooker recipe which I decided to try in anticipation The Veggie Mom becoming the Working Veggie Mom. By the way, hubris is a heartless bitch and she will ruin your chances of returning to work if you get cocky and start preparing in advance for a job you do not yet have. I hate hubris.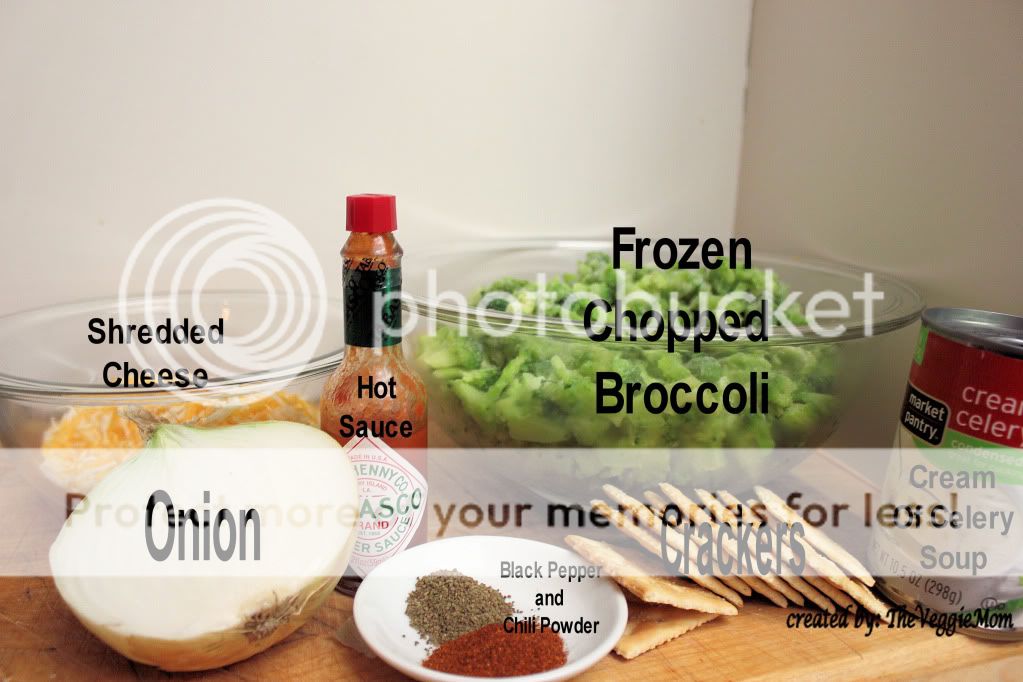 The Ingredients
20 ounces frozen chopped broccoli, thawed
10 3/4 ounces cream of celery soup
1 1/4 cup shredded cheddar cheese
1/4 cups onion, diced
1 teaspoon chili powder
1 teaspoon hot sauce
1 teaspoons ground black pepper
16 saltine crackers, crushed
Combine all except the saltines in the crock of your slow cooker
Cook on low for 6 hours
The first time I attempted this recipe I put the crackers on the top for the last 15 minutes of the cooking time, but that left me with some VERY mushy crackers on top. So, the second time I added the crackers to each plate as I served it. Nice and crunchy!!
Recipe source: Crock-pot.com
Serving size 1 cup (including crackers)
Calories 123
Protein 5 grams
Fat 7 grams
Sodium 326 grams
Fiber 3 grams
Potassium 178